General Information
2010-12-22 13:54:35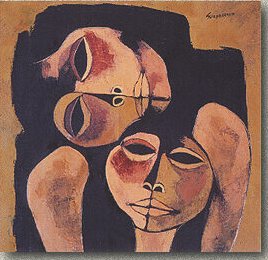 OFFICIAL NAME: Republic of Ecuador
TYPE OF GOVERNMENT: Presidential Democratic Republic
PRESIDENT: Guillermo Lasso
NATIONAL DAY: August 10 (Independence of Quito on August 10, 1809)
AREA: 256.370 square kilometers
TERRITORIAL SEA: 200 miles
GEOGRAFIC COORDINATES:Latitude 01ş 27´ 06"N and 05ş 00' 56"S Longitude 75ş 11´ 49"W to 81ş 00' 40"W
POPULATION: 12´646.095; 64% urban, 36% rural (2000 est.)
AGE STRUCTURE:
0-14 years 35,80% (2001 est.)
15-64 years 59,81% (2001 est.)
65 years and over 4,39% (2001 est.)
SEX RATIO: 0,99 males/female (2001 est.)
POPULATION GROWTH: 2.11 % annually (1990-2000)
POPULATION DENSITY: 49,3 per square kilometer (2000 est.)
LITERACY RATE: 90% (2000 est.)
LANGUAGE: Spanish (Official), Quechua and other Amerindian languages are widely spoken by the indigenous population
RELIGION: No official religion. Predominance of Roman Catholic (95%)CAPITAL: Quito P. 1´615.809 (2000 est.)
MAIN CITIES:
Guayaquil, main port and largest city P. 2´117.553 (2000 est.)
Cuenca
Machala
Ambato
Manta
Portoviejo
Riobamba
Loja
Ibarra
Esmeraldas
Santo Domingo de los Colorados
OFFICIAL HOLIDAYS:
January 1(New Year's)
Good Friday (Easter)
May 1 (Labor Day)
May 24 (Battle of Pichincha)
August 10 (National Day)
October 9 (Guayaquil Independence Day)
November 2 (All Souls Day)
November 3 (Cuenca Independence Day)
December 25 (Christmas)
INTERNATIONAL AIRPORTS:
Mariscal Sucre in Quito
Simón Bolívar in Guayaquil
INTERNATIONAL DIALLING CODE:
Country code +593
Quito 02
Guayaquil 04
Cuenca 07
Ibarra 06
Ambato 03
Galápagos 05
CURRENCY: United States Dollar
WEIGHT AND MEASUREMENT: Metric System
TELEVISION SYSTEM: NTSC-525 lines
ELECTRICAL SUPPLY: 110/120 V AC 60 HZ
LOCAL TIME: Ecuador continental territory is on Eastern Standard of GMT -5. The Galapagos Islands is on Eastern Standard of GMT -6. There is no Daylight Savings Time.